Board of Commissioners
The powers of the Authority are vested in a board of seven commissioners. Commissioners are appointed by the Governor, with the advice and consent of the Senate majority, for five-year terms. Vacancies on the board are filled by appointment and confirmed by the Senate, and last for the remainder of the unexpired term. Commissioners hold office for the term of appointment and thereafter until a successor is qualified and appointed.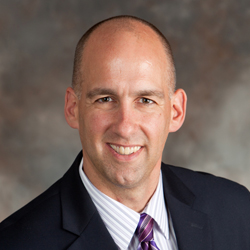 Commissioner Tim Anderson
Commissioner Appointment: June 24, 2013 to Current
Commissioner Tim Anderson is an Eastern Idaho native. He has lived in Idaho Falls, Ammon, Rexburg, and Rigby, all eastern Idaho cities. He currently calls Pocatello, Idaho home.
Mr. Anderson has practiced as a CPA for 26 years. He is an owner of Cooper Norman, a regional accounting firm. He has a BBA in Accounting from Idaho State University and a MaCC from Brigham Young University. He specializes in tax and succession planning for farm families.
Past service positions include a board member of the College of Eastern Idaho Foundation, and trustee of Madison School District #321 school board.
---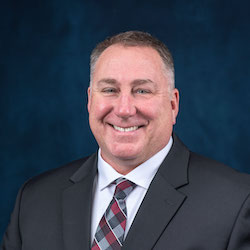 Commissioner Mark Ciavarella
Commissioner Appointment: March 3, 2020 to Current
Commissioner Mark Ciavarella has lived in the greater Boise area since 1978. Mr. Ciavarella is currently the owner of Peak Concrete Construction, LLC which is a local concrete contracting company in the Treasure Valley area. He has an extensive background in construction spanning over 30 years in the industry. His background of experience includes heavy highway, structural concrete, curb, gutter, light commercial, tilt-up, and residential.
Mr. Ciavarella received a Bachelor's of Science Degree in Construction Management and a minor in Business Administration from Boise State University. He earned his Master's in Engineering and Construction Management from the University of Alabama Birmingham.
He enjoys learning, reading, golfing, and spending time with his wife, three children, and granddaughter.
---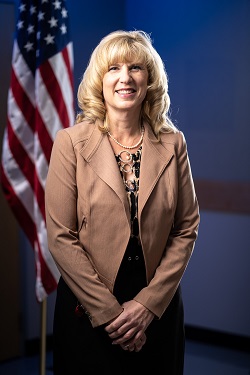 Commissioner Shelly Enderud
Commissioner Appointment: September 23, 2010 to Current
Commissioner Enderud is the City Administrator for Post Falls, Idaho. She has an MBA from Gonzaga University. She is an active Credentialed Manager in the International City/County Management Association and has attended a number of their leadership institutes.
She is also a past Certified Public Finance Administrator and a Certified Public Funds Investment Manager through the Association of Public Treasurers and is a Past President of A.P.T., US&C and Past State IdCMA President. Ms. Enderud served as Director of Finance and Support Services at the City of Post Falls for 15 years before becoming City Administrator on October 1, 2012.
Ms. Enderud has received awards for the Investment and Debt Policies she wrote for the City of Post Falls by A.P.T., US&C, and received the Certificate of Achievement from Government Finance Officers Association (GFOA) for 14 consecutive years for the City's Comprehensive Annual Financial Report and volunteers on its Special Review Committee. Her awards and honors include: Past District I 1st Director and 2nd Director for ICCTFOA and Kootenai County United Way board president. As Finance Director, she implemented the City's recycling program, and was instrumental in producing the City's CAFR and Two Year Paperless Budget in electronic format, all of which received the City Achievement Awards from the Association of Idaho Cities in 2002.
---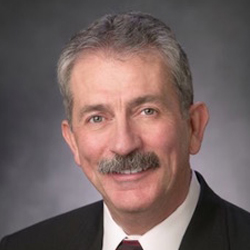 Commissioner James Hammond
Commissioner Appointment: November 9, 1998 to Current Vice Chairman Appointment: November 12, 2002 to Current
Commissioner Hammond was raised in Missoula, Montana. He attended Carroll College in Helena, Montana where he obtained his Bachelor of Arts degree. He later attained his Masters of Education at Whitworth College in Spokane, Washington, and furthered his studies of Public Administration at Leadership Spokane and the University of Idaho. He is certified as an International City Manager Association Credentialed Manager.
Mr. Hammond has worked in Education Administration as an Elementary Principal in both Washington and Idaho. He also worked in several Public Administration positions, to include: City Administrator, Idaho State Senator, and Mayor of Post Falls, Idaho, and served as a City Councilman, the President of City Council and Commissioner for Planning and Zoning in Post Falls, Idaho. Most recently he was City Administrator of Coeur d'Alene, Idaho where he retired in 2018.
Commissioner Hammond has been active in the community serving on numerous boards, to include: Vice President of the Idaho State Board of Education; University of Idaho Board of Regents; Association of Idaho Cities; United Way of Kootenai County; Post Falls Education Foundation; Kootenai County Jobs Plus; Chairman of the Idaho Charter School Commission; secretary of the Panhandle Area Council; University of Idaho CDA Advisory Board; Post Falls Chamber of Commerce; and President of the Spokane River Property Owners Association and the Post Falls Food Bank Board. Jim is currently serving as Vice Chairman of the Idaho State Building Authority, as chairman of the Idaho State Racing Commission and as president of the North Idaho Crisis Center Board.
Mr. Hammond and his wife, Cyndie, have 3 children and 6 grandchildren.
---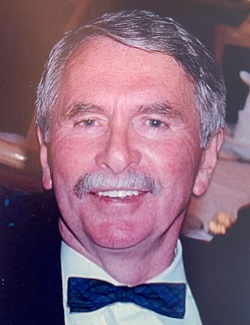 Commissioner Dale L. McOmber
Commissioner Appointment: February 26, 2020 to Current
Commissioner McOmber was born and raised in Montana. He graduated from Montana State University with a B.S. degree in Construction Technology in 1970 and promptly went to work for Morrison Knudsen Corporation (MK) as a field engineer at Libby Dam. Mac then went on to work on projects in California, Hawai'i, Florida, South Dakota, New Mexico, and Michigan. He served as scheduling engineer, project engineer, and project manager on housing, hospital, prison, commercial, industrial, and data center projects. Mac was assigned to MK's Boise Headquarters Office in 1986 and oversaw engineering and construction projects in Idaho and around the country, including many international projects. Mac was the executive in charge of Idaho's statewide GARVEE highway program for Connecting Idaho Partners. He retired in 2009 after 40+ years with MK. He currently serves on the Board of Directors for a mid-sized construction company in Ohio.
Mac was an avid snowmobiler for many years, has a great interest in family genealogy, enjoys involvement with community organizations and committees, and is active in the local Montana State Alumni group. He and his wife Bonnie love to travel and like to embark on one or two international trips per year.
---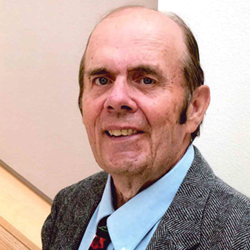 Commissioner V. L. Bud Tracy
Commissioner Appointment: November 4, 1996 to current Chairman Appointment: April 29, 2002 to current
Commissioner Tracy is an Idaho native raised with a twin sister and a brother in Malta, Idaho on the purebred cattle ranch known as the Tracy Hereford Ranch. Following graduation from Raft River School he attended Ricks College in Rexburg. He married his high school girlfriend, Sharyl Lucy Hall, and they had one child, a daughter, Candi.
Mr. Tracy has continued in the cattle operation while developing a career of 44 years in the electrical industry. He has actively participated in numerous local, state, regional and national electrical and energy industry organizations and has served on city council and as mayor of Malta for many years. Mr. Tracy is well known for his significant leadership roles in the development, construction, and management of distribution, transmission and generation segments of the industry. He was particularly active in the legal and legislative aspects of each of these issues.
Following his retirement in 2011, he continues full-time as the owner of the Tracy Hereford Ranch and continues to consult on energy issues in the Pacific Northwest.
---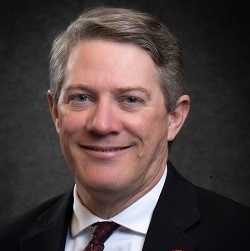 Commissioner Anthony Vahsholtz
Commissioner Appointment: March 4, 2020 to Current
Commission Anthony (Tony) Vahsholtz is the VP - Commercial Banking Team Leader for First Federal Bank in the Treasure Valley. Tony has been working in the financial sector since 1998 serving in lending and leadership roles along the way, including retail banking, investments, and commercial banking. Past and current volunteer positions Mr. Vahsholtz has held include several religious organizational board positions, private school board positions, board member and past Treasure of the Nampa Boys & Girls Club, past board member of Homeschool Idaho, and a member of the Boise Metro Chamber Financial Services Advisory Board.
An Idaho native, Tony holds a Bachelor of Science in Business Administration from Lewis-Clark State College in Lewiston, Idaho and is a graduate of the Pacific Coast Banking School at the University of Washington. He is also a graduate of the Oregon-based Northwest Commercial Lending School.
Tony's personal interests include watching baseball and playing golf as much as possible. Additionally, anything involving his kids and their activities.
---
Executive Director
Commissioners employ an Executive Director who additionally serves as Secretary of the Authority. The Executive Director is responsible for administering, managing and directing the affairs and business of the Authority. The Executive Director is subject to the policies, control and direction of the Commissioners.
---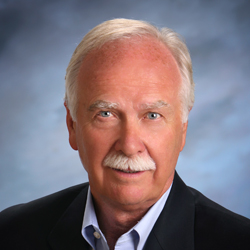 Wayne Meuleman
General Counsel Appointment: 1975 to current Executive Director and Secretary Appointment: 1980 to current
Executive Director Wayne Meuleman obtained his B.S. in Business at the University of Idaho and continued his education at the University of Idaho School of Law in which he earned his J.D. Mr. Meuleman was admitted into the Idaho State Bar, U.S. District Courts-Idaho and Ninth Circuit Court of Appeals in 1972 and U.S. Claims Court in 1986.
Mr. Meuleman previously held the position as Deputy Attorney General for the state of Idaho, and has maintained his own private law practice since 1975 involving construction law, real estate law and arbitration/mediation of construction and real estate disputes.
Mr. Meuleman has served as general counsel and as Executive Director of the Idaho State Building Authority which finances and develops a variety of government facilities for the state of Idaho. The Authority issues federally taxable and tax-exempt bonds to finance the development of government projects and manages the planning, design and construction of government office buildings, prisons, mental health facilities, and classroom and academic buildings for Idaho state agencies, colleges and universities in Idaho and the renovation and expansion of the Idaho State Capitol.
Mr. Meuleman has served on various boards to include: Idaho Associated General Contractors, Board of Directors; Idaho Associated General Contractors; Idaho AGC Associate of the Year and AGC of America SIR Award.
He has also been honored with various awards to include: Martindale-Hubbell AV Preeminent Peer Rating; Best Lawyers in America; Best Lawyer, Lawyer of the Year Construction Law and Litigation-Construction; Mountain States Super Lawyers; and Who's Who in American Lawyers.